Due to documentation issues, we decided not to stay in Albania longer than we should. We spent a night in a tiny village, Vau Dejes, near the northern border, staying with a amazing young man called Corey Rice. He had been there 4 months out of a 2 year stint as a Peace Corps volunteer, but had integrated himself into the community amazingly ("Your bikes won't get stolen because you are staying with me"). He showed us around the area he lived in, being driven everywhere by his local taxi driver friend, and explained to us the politics of the land, the life of the local people, and showed us the contrast between the rich and poor. It was an eye opening experience and definitely a highlight for both of us. We got to appreciate Albania as a beautiful country, but were also saddened by the treatment of people and animals. One particularly upsetting sight was when we were taken to a local restaurant that had a wolf and three bears locked up in tiny cages for their guests to enjoy. It was depressing and heart wrenching to see them caged in such a way.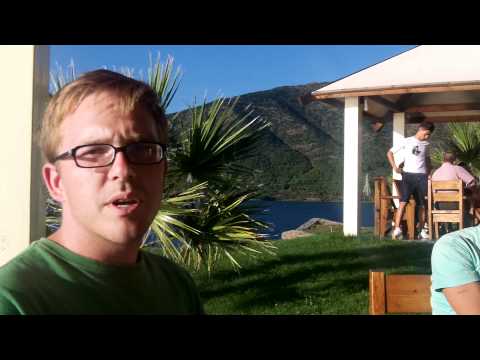 In the morning we packed up our gear and were on the road by 9 as we had a long way to go. Our Sat Navs said our trip was going to take about 6 hours, but that wasn't too daunting.
The first leg of the journey took us into the capital, Terina, so we could try get some fuel using a credit card rather than having to get cash out. We stopped at several petrol stations that clearly displayed Visa signs, yet each time were told they only took cash. We gave in and got cash. After refueling we decided to head to the coast as our Sat Navs said it was only another 4.5 hours to the border that way. I'm never trusting a Sat Nav again (well, I will but not in Albania).
The term "road" in Albania should be taken quite loosely. There were times when it suddenly stopped and turned into a gravel path, or was so full of potholes it could just have well have been an off-road experience. But, it was a challenge and quite fun for that reason, forcing us to keep very attentive on where we were going. We saw some fascinating sights on the way, including a cow being freshly slaughtered (it was still kicking), some amazing coastal roads and captivating views. But, they just wouldn't end.
(view along the southern Albania coast)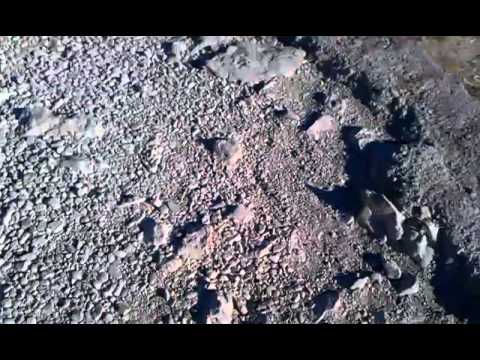 Albania is a bit of a black hole for our Sat Nav it seems. No wonder it said it would only take 4ish hours, as it basically drew straight lines along the coast, where the road actually hugged every tight corner. Our 4 hours extended into 9 hours. As we got very close to the border the road diverged and we got a bit stumped trying to interpret from the Sat Nav which road to take as it didn't follow either (straight lines again). As luck would have it, a car pulled up and out jumped a nice chap who offered to show us how to get to the border by having us follow him. Turns out he lived in Clapham Common.
So we followed him, sometimes driving a little bit faster than we would have considering it was now pitch black – oh, except for the light produced by the forest fire that was on our left, burning the hillside by the road – and the roads were very windy. Eventually we got to the border – "Motorsickle documents and green card." Sorry buddy, but we are out of here. Hello Greece!
After being on the road for 12+ hours, we ended up getting a room in a cheap hotel in Ionnina, Greece. The hotel owner was having a wee party as it turns out, so despite being road weary, we joined in with them, guzzling down much needed beer and pizza.