Being a biker is tough.
Sore arse, bugs hitting you in the face at over 100 km/h, cars constantly trying to kill you, winds that want you to change lanes & loading your gear is not a quick task in the mornings.
However, for some reason.. Girls.. some girls just seem to like bikers.
To that end, here's our fine Hungarian host giving it a whirl herself… 🙂
Prep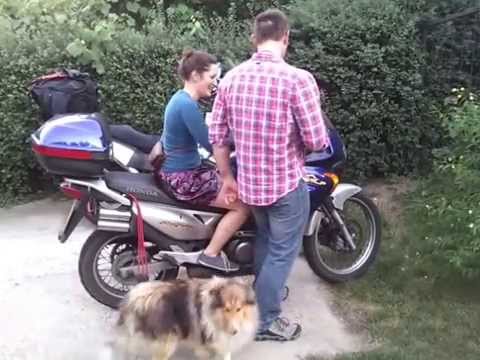 Action